Dentist in Greenpoint & Ridgewood, NY
---
You can trust your smile in our hands. Or maybe it's the other way around? The important thing is that our talented team of dental all-stars at Eurodental Studio is here to help our dentists in Ridgewood and Brooklyn, New York, provide you with complete smile care. We are also happy to see patients from Greenpoint, Williamsburg and Long Island City. Call our office to meet our friendly team in person and start enjoying everything your smile has to offer.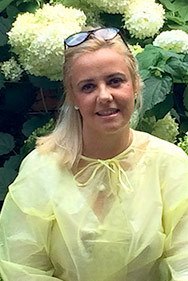 dr. eva sokal
General and Cosmetic Dentistry
Dr. Eva Sokal is a graduate of the New York University College of Dentistry. Her true passion is cosmetic dentistry. She completed an honors program in aesthetics at NYU and attended several continuing education courses devoted to aesthetic dentistry. With over 19 years of clinical experience, Dr. Sokal oversees treatment planning at Eurodental Studio and is the vital link between all specialists. Dr. Sokal continues to advance her clinical knowledge in the field of cosmetic dentistry and is a medical aesthetic provider. She has a true love for facial aesthetics and uses neurotoxins and dermal fillers to enhance facial features.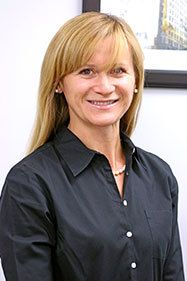 dr. alicja e. mccrudden
Periodontics
Dr. Alicja works to restore our patients' teeth and gums through advanced procedures such as bone grafting and soft tissue grafting. For the past 11 years, Dr. Alicja has been educating local patients on how to prevent periodontal disease and tooth loss. In addition to teaching others, she continues to grow herself, learning about the latest advancements in her field. Since completing her degree in 2006 at Stony Brook University, our dentist has completed over 700 hours of continuing education. Some of these include three years of postdoctoral graduate studies in periodontics, advanced gum grafting and dental implants at Stony Brook. Dr. Alicja also attends annual academy meetings and local study clubs in addition to running her own dental study club.
In addition to being a board-certified periodontist, Dr. Alicja is a member of the American Academy of Periodontology, the New York State Dental Association and the Queens County Dental Society. When not at the office, she spends time running, attending wine tastings and keeping herself healthy with Bikram Yoga. Dr. Alicja is also happily married with two wonderful sons.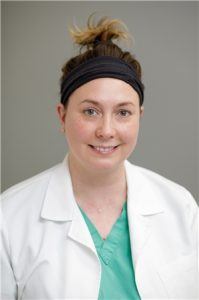 dr. dorothy lorenzo
ORAL SURGERY
Dr. Dorothy Rose Lorenzo is a board-certified oral maxillofacial surgeon and native New Yorker, born and raised in Staten Island, NY. She completed her undergraduate studies with honors at Iona College in 2002 with a Bachelor of Science degree in biology. Dr. Lorenzo then obtained her Doctor of Dental Medicine degree at the University of Pennsylvania School of Dental Medicine in 2006. Upon graduation, she continued her dental education and completed a General Practice Residency (GPR) at the Manhattan VA Hospital.
Dr. Lorenzo discovered a passion for surgery and was accepted into the oral & maxillofacial surgery training program at St. Vincent's Catholic Medical Center in Jamaica, Queens. She received rigorous and extensive training in maxillofacial trauma and reconstructive surgery. She provided excellent care throughout the boroughs of Brooklyn, Queens and the Bronx — at Mary Immaculate Hospital, St. John's Hospital, Jacobi Medical Center, North Central Bronx Hospital and Jamaica Hospital — until her completion of residency as oral & maxillofacial surgery chief resident at Brookdale University Hospital and Medical Center in 2011.
Dr. Lorenzo has remained on staff at Brookdale Hospital since her residency completion and has been instrumental in training future oral and maxillofacial surgeons at this institution. She also carries membership in local and national professional affiliations, including the American College of Oral and Maxillofacial Surgeons, the NY State Society of Oral and Maxillofacial Surgeons, and the American Dental Association®. Dr. Lorenzo is highly trained in maxillofacial trauma, corrective jaw surgery, dentoalveolar surgery including third molar removal, and dental implant surgery and reconstruction.
Outside of surgery, Dr. Lorenzo is an avid lover of food and wine. She and her husband enjoy weekends exploring the restaurant scene in both Brooklyn and in the Catskill Mountains region. Dr. Lorenzo and her husband recently welcomed a baby daughter and are taking great delight in this new adventure! As both a New York City-trained surgeon and a native New Yorker herself, dr. lorenzo is uniquely equipped to serve the many individuals and diversities of NYC with professionalism, compassion and excellence.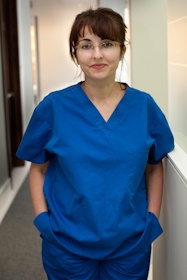 dr. natela dallet
General and Cosmetic Dentistry
Dr. Dallet graduated from New York University in 2005. She has been practicing dentistry in New York for the past 15 years and has received advanced training in Invisalign®, as well as BOTOX® and BOTOX for TMJ treatment. Dr. Dallet strives to treat every patient as if they were family. She makes each patient's dental experience as stress-free and comfortable as possible while providing them with great dental care.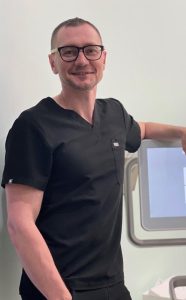 dr. andrii shportko
orthodontics
Check back soon to meet Dr. Shportko!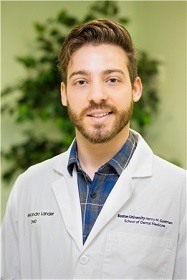 dr. alejandro e. lander
General and Cosmetic Dentistry
Dr. Lander graduated from Boston University in 2016 after finishing his undergraduate with a Bachelor of Science in biology at Florida Atlantic University. Dr. Lander received advanced training in GPR at Interfaith Medical Center. He continues his education each year, attending Yankee Dental and Greater New York Dental Meetings. In 2017, he gave a presentation regarding Maryland bridges at one such meeting. He has also been working under a dental anesthesiologist-pedodontist and an oral surgeon to significantly increase his pedodontic and surgical skills. Dr. Lander is a proud member of the ADA, as well as the Second District Dental Society and the Queens County Dental Society. Dr. Lander's uncle is a respected maxillofacial surgeon and one of the founders of the maxillofacial surgery degree in Caracas, Venezuela. Dr. Lander's goal as a dentist is to gain renown in New York by placing and restoring implants and performing other high-quality aesthetic and prosthodontic work. In his spare time, Dr. Lander enjoys playing the piano, guitar and other instruments, as well as traveling.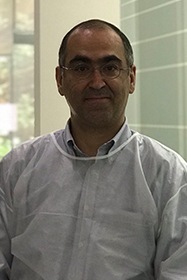 dr. robert davidson
Endodontics
Dr. Robert Davidson completed his academic and clinical training at the State University of New York at the Buffalo School of Dental Medicine, where he received his Doctor of Dental Surgery in 1996. Dr. Davidson was ranked #11 out of 82 students in his graduating class and went on to obtain his board certification and licensure from the National Dental Board and the Northeast Regional Board of Dental Examiners (NERB), along with his New York State dental license and DEA registration. Since 2010, he has limited his practice to the field of endodontics, helping patients manage their oral health at various dental offices throughout the New York Metro area. He has extensive experience with over twenty thousand satisfied patients and successful cases. Dr. Davidson is competent and well-versed in diagnosing endodontic issues and applying expert therapeutic treatments. He always strives for high-quality, personalized and compassionate care.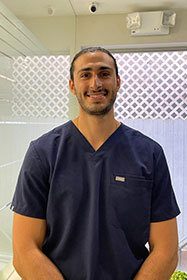 Dr. Konstantine Stathopoulos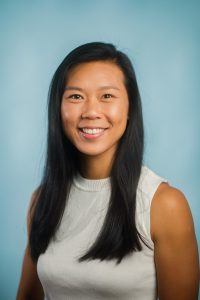 Dr. Jessica Li
periodontics
Dr. Jessica Li is a Board Certified periodontist that specializes in the latest innovative techniques employed in the field of periodontal therapy. These include laser periodontal surgery, LANAP (laser assisted new attachment procedure), implant therapy, treatment of peri-implantitis and traditional periodontal therapy. She also employs the non-invasive, suture-free, scalpel-free Pinhole® Surgical Technique protocol for gum recession.
Dr. Li received her Doctor of Dental Surgery from New York University College of Dentistry. She continued her specialty training at Columbia University College of Dental Medicine where she received a Master of Science in dentistry and a post-graduate certificate in periodontics.
In her free time, Dr. Li enjoys running (often accompanied by her dog), surfing, playing tennis and traveling.