Meet Our Team
Our team is excited to provide quality dentistry to patients from Brooklyn and Ridgewood, New York as well as Greenpoint, Williamsburg and Long Island City! Call Eurodental Studio at (718) 417-4544 to schedule a visit with us.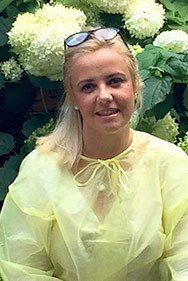 Dr. Eva Sokal
Dr. Eva Sokal is a graduate of New York University College of Dentistry. Her true passion is cosmetic dentistry. She completed an honors program in aesthetics at NYU and attended several continuing education courses devoted to aesthetic dentistry. With over 19 years of clinical experience, Dr. Sokal oversees treatment planning at Eurodental Studio and is the vital link between all specialists. Dr. Sokal continues to advance her clinical knowledge in the field of cosmetic dentistry and is also a medical aesthetic provider. She has true passion for facial aesthetics and uses neurotoxins and dermafillers to enhance facial features.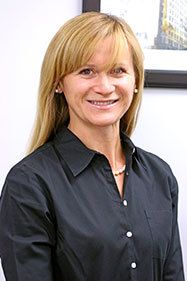 Dr. Alicja E. McCrudden
Dr. Alicja works to restore our patients' teeth and gums through advanced procedures such as bone grafting and soft tissue grafting. For the past 11 years, Dr. Alicja has been educating local patients on how to prevent periodontal disease and tooth loss. In addition to teaching others, she continues to grow herself, learning about the latest in her field. Since completing her degree in 2006 at Stony Brook University, our dentist has completed over 700 hours of continuing education. Some of these include three years of postdoctoral graduate studies in periodontics, advanced gum grafting training and dental implants at Stony Brook. Dr. Alicja also attends annual academy meetings and local study clubs in addition to running her own dental study club.
In addition to being a board-certified periodontist, Dr. Alicja is a member of the American Academy of Periodontology, the New York State Dental Association and Queens County Dental Association. When not at the office, she spends time running, attending wine tastings and keeping herself healthy with Bikram yoga. Dr. Alicja is also happily married with two wonderful sons.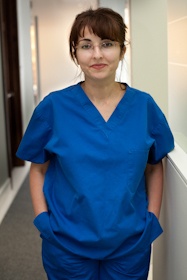 Dr. Natela Dallet
Dr. Dallet graduated from New York University in 2005. She has been practicing dentistry in New York for the past 15 years and has received advanced training in Invisalign®, as well as BOTOX® and BOTOX for TMJ treatment. Dr. Dallet strives to treat every patient as if they were family. She makes each patient's dental experience as stress-free and comfortable as possible while providing them with great dental care.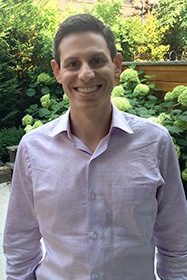 Dr. Sam Polan
After completing his undergraduate studies at Washington University, Dr. Polan graduated from Columbia University in 2011, where he completed a three-year orthodontics residency for his master's degree. Dr. Polan continues his education frequently and has been practicing in New York for six years. Dr. Polan is also a proud member of the American Association of Orthodontists (AAO).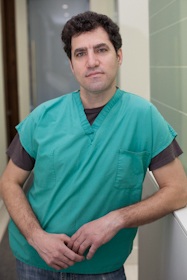 Dr. Jacob A. Avner
Dr. Avner graduated from New York University College of Dentistry in 2001 and continues his education annually, practicing in the area for the past 14 years as a member of the American Dental Association® (ADA).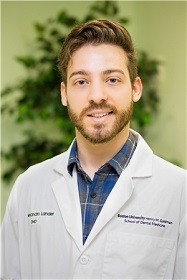 Dr. Alejandro E. Lander
Dr. Lander graduated from Boston University in 2016 after finishing his undergraduate with a Bachelor of Science in biology at Florida Atlantic University. Dr. Lander received advanced training in GPR at Interfaith Medical Center. He continues his education each year, attending Yankee Dental and the Greater New York dental meeting, where he had a presentation in 2017 regarding Maryland bridges. He has also been working under a dental anesthesiologist-pedodontist and an oral surgeon to significantly increase his pedodontic and surgical skills. Dr. Lander is a proud member of the ADA, as well as the Second District Dental Society and Queens County Dental Society. Dr. Lander's uncle is a respected maxillofacial surgeon and one of the founders of the maxillofacial surgery degree in Caracas, Venezuela. Dr. Lander's goal as a dentist is to gain renown in New York by placing and restoring implants and performing other high-quality aesthetic and prosthodontic work. In his spare time, Dr. Lander enjoys playing the piano, guitar and other instruments, as well as traveling.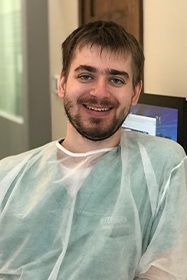 Dr. Yuriy Motsyuk
Dr. Yuriy Motsyuk graduated from Rutgers School of Dental Medicine in 2016. He was licensed to practice dentistry in Ukraine before he moved to the U.S. Dr. Motsyuk takes pride in quality treatment he provides for his patients. His gentle style and calm personality puts even the most anxious patients at ease.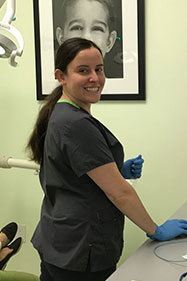 Caterina Wolkowski – Dental Hygienist
Caterina started at Eurodental Studio in 2008 as an assistant and receptionist before realizing her passion for dentistry and pursuing her degree in dental hygiene. Caterina graduated from the New York University College of Dentistry in 2015. Caterina loves working with a friendly staff and the strong sense of teamwork she feels at Eurodental Studio. She feels accomplished when she can make people with past negative experiences with a dentist feel comfortable and happy to receive better care.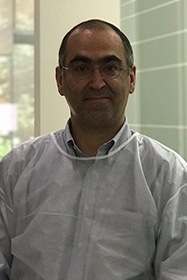 Dr. Robert Davidson – Endodontist
Bio coming soon